Purchase charts of Ryan's music, order CDs, and more!
Ryan's New Album is Available Now!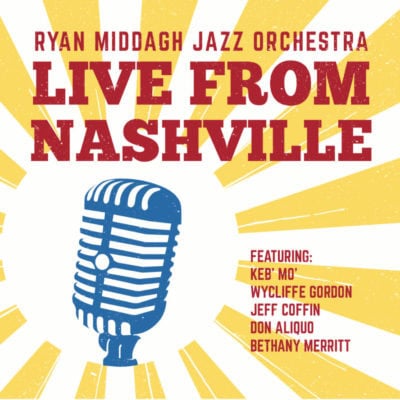 Ryan Middagh Jazz Orchestra Live from Nashville
$15.00
Ryan Middagh Jazz Orchestra – Live From Nashville
Featuring: Keb' Mo', Wycliffe Gordon, Jeff Coffin, Don Aliquo, and Bethany Merritt
Showing 1–12 of 21 results
All
CDs & Poster
All Sheet Music
Easy to Moderate Big Band
Moderate to Difficult Big Band
Vocal with Big Band
Trombone Sheet Music
$

60.00

Alternating between a 7/4 straight-eighths groove and 4/4 swing, "Wired" challenges your big band to bring disparate aspects of jazz style together in a cohesive and musical way.