Purchase charts of Ryan's music, order CDs, and more!
Ryan's New Album is Available Now!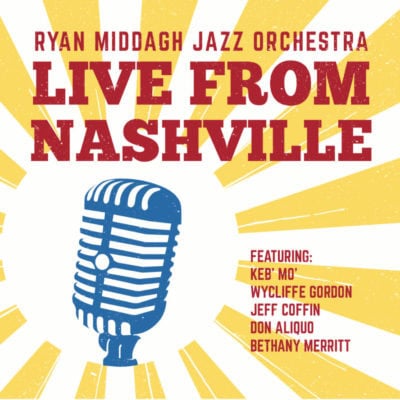 Ryan Middagh Jazz Orchestra Live from Nashville
$15.00
Ryan Middagh Jazz Orchestra – Live From Nashville
Featuring: Keb' Mo', Wycliffe Gordon, Jeff Coffin, Don Aliquo, and Bethany Merritt
Showing 1–12 of 14 results
All
CD
Chart
Easy to Moderate Big Band
Moderate to Difficult
Poster
Vocal with Big Band
The Commissioner

$

55.00

A bluesy trombone feature originally written by Ryan and Jeff Coffin to feature their friend Wycliffe Gordon. A fun shuffle, this chart provides a fun vehicle to pass some solos around the ensemble and features a challenging sax soli.